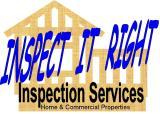 Our Service Area:

We are a family owned company based out of Daytona Beach, Florida. We will inspect your new home or commercial property in the following East Central Florida counties: Volusia, Flagler, Marion, Seminole, St. Johns and

North Brevard.

We make signing your Inspection agreement easy..

Inspections make good sense whether buying or selling a home. Understanding the systems and components are critical to your decisions on purchasing, repairing and maintaining your new property.

The benefits of a professional home inspection by Inspect It Right far outweighs the consequences of costly repairs due to unseen defects.

   Call us for a quote -     Daytona Beach / Palm Coast

                                                     (386) 383-4351

                                                  Sanford / Deltona

                                                     (407) 391-9983

What makes US different..

Our Inspectors have earned the accreditation of a

    "Certified Master Inspector"

This accreditation

is given to the

inspection industry's

top professional

inspectors, and is

awarded to

qualifying inspectors

who have demonstrated

a high level of competency by......

Learn more under the About Us link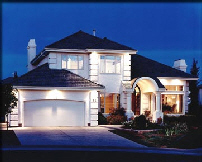 I would be happy to answer any questions you my have about the home inspection process.


Web Special - Use promo code: Web

Proudly serving Daytona Beach, New Smyrna Beach, Port Orange, Ormond Beach, Deland, Palm Coast, Hammock Beach and all areas in between

                                                     My Promise to You

Choosing the right home inspector can be difficult. Unlike most professionals, you probably will not get to meet me until after you hire me. Furthermore, different inspectors have varying qualifications, equipment, experience, reporting methods, and, yes, different pricing. One thing for sure is that a home inspection requires work -- a lot of work.  Ultimately, a thorough inspection depends heavily on the individual inspector's own effort.  If you honor me by permitting me to inspect your new home, I guarantee that I will give you my very best effort. 

                                                                  This I promise you....

David Semmel

Owner/Lead Inspector